Hong Kong Kowloon Hotel
Hotels List By
Kowloon Peninsula Districts

Hong Kong Kowloon hotel is a list of hotels and service apartments by districts.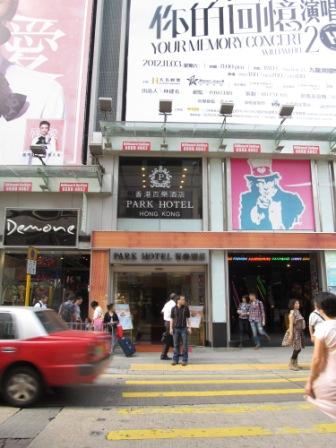 In each district, I will briefly describe the location, transportation and nearby Hong Kong attractions.  But remember...some districts cover quite a big stretch of areas.  Just comparing the distance from one hotel to a tourist spot may not apply to another hotel.
Some of my friends, family and/or I stayed in some of them that you can simply click "Our review" to see our comments.
Jordan
---
This district is at the border line of Tsim Sha Tsui which you still can take the advantages of the nearby shopping malls, restaurants, some of the tourist musts and entertainment.
However, the Hong Kong Kowloon hotels in this area are definitely not as luxurious as in Tsim Sha Tsui.
1) Largos Hotel Hong Kong - 30 Nanking Street
2) Nathan Hotel Hong Kong - 378 Nathan Road 
3) Chi Residences 314 Hong Kong - 314 Nathan Road
4) Madera Hong Kong - 1 Cheong Lok Street

Kwun Tong
---
This district is still transforming from industrial, warehousing to commercial.  One of the biggest Hong Kong banks headquarter, the Hong Kong Standard Chartered Bank, moved here. 
Unfortunately, it is literally far away from every tourist spots.
1) Dorsett Regency Kwun Tong Hong Kong - 84 Hung To Road

Mong Kok
---
People hate it and love it.  This is the most crowded area in the world.
As I always say that different people have different preference.  This is the district to show you what it meant.  
Some people, like Perry and I, always like to stay away from this district.  Perry stayed in a Hong Kong Kowloon hotel in this district back in 2000.  He loved the hotel.  But he hated the crowd and the surrounding area. 
Since then, we did not go back to that same hotel.
But if you love to be in the crowd and shop in the Ladies Market.  No doubt, you will fall in love with it like a snap.
1) Sunny Day Hotel Hong Kong Hong Kong - 419 Reclamation Street
2) Stanford Hotel Hong Kong - 118 Soy Street
3) Langham Place Hong Kong - 555 Shanghai Street 
4) Acesite Hotel Hong Kong - 108 Soy Street 
5) Harbour Hotel Hong Kong - 968 Canton Road 
6) Pop Hotel Hong Kong - No.950, Canton Road 
Prince Edward
---
This district in on the border line of Mong Kok.  It definitely stays away from the crazy crowdiness from its sister district.
1) Royal Plaza Hotel Hong Kong - 193 Prince Edward Road West
Sham Shui Po
---
This is a very old residential district.  However, if you love high-tech electronics, gadgets and want to have fashion shopping for good quality, but low price clothing, staying in a Hong Kong Kowloon hotel in the area may fit your budget and schedule.
1) Ovolo Apartments 256 Tung Chau Street Hong Kong - 256 Tung Chau Street 
Tseung Kwan 0
---
This is a very newly developed, middle-class residential area.  It is about 20 minutes of bus ride to Kwun Tong.  It is also very closed by Sai Kung in New Territories where you can check out the Hong Kong GeoNational Park (coming soon - link to Hong Kong GeoNational Park page)
1) Holiday Inn Express Hong Kong Kowloon East - Tower 4, 3 Tong Tak Street
2) Crowne Plaza Hong Kong Kowloon East - Tower 5, 3 Tong Tak Street

Tsim Sha Tsui (a.k.a. TST)
---
This district is a big, long area.  It includes Tsim Sha Tsui and Tsim Sha Tsui East.  It has the cheap Hong Kong Kowloon hotels, several 5-star hotels, where Elton John, Bon Jovi and other celebrities stayed when they were here, to the Peninsula Hotel which is the top 100 hotel in the world.
The shocking discovery during my research was that there are several "hotels" listed in a world renowned traveling website.  They are all under the same address which I did NOT include on my list here.  It is under a building name called "Chung Hing Building".  They spelled them slightly different to distract you.  If you somehow come across from any "hotels" or "hostels" in that building.  STAY AWAY! 
However, if you could find a great Hong Kong Kowloon hotel deal here, you would feel like in heaven.  There are several big shopping malls, tons of luxury stores, restaurants (any cuisine you can think of), museums and places for you to have different kinds of entertainment.  You can take the Star Ferry tour, walk on the Avenue of Stars, take a Hong Kong Junk Boat ride, watch the laser show of Symphony of Lights and appreciate the lights during Hong Kong Christmas and Chinese New Year.
1) The Mira Hong Kong - 118 Nathan Road
2) The Imperial Hotel Hong Kong - 32-34 Nathan Road
3) Sheraton Hong Kong Hotel & Towers - 20 Nathan Road
4) InterContinental Hong Kong - 18 Salisbury Road (Our review)
5) Prince Hong Kong - 23 Canton Road, Harbour City
6) The Salisbury Hotel YMCA of Hong Kong - 41 Salisbury Road (Our review)
7) Park Hotel Hong Kong - 61-65 Chatham Road South 
8) The Luxe Manor Hotel Hong Kong - 39 Kimberley Road 
9) Gateway Hong Kong Marco Polo Hotels - 13 Harbour City Canton Road
10) Butterfly On Prat Hotel Hong Kong - 21 Prat Avenue 
11) W Hong Kong - 1 Austin Road West 
12) The Peninsula Hong Kong - Salisbury Road (Our review)
13) The Kimberley Hotel Hong Kong - 28 Kimberley Road
14) Hyatt Regency Hong Kong Tsim Sha Tsui - 18 Hanoi Road
15) The Ritz Carlton Hong Kong - 71/F, International Commerce Centre, 1 Austin Road West, Kowloon
16) The Bauhinia Hotel Hong Kong - 5-9 Observatory Court
17) Hullett House Hong Kong - 2a Canton Road
18) Chelsea Hotel - Hong Kong - 8A Hanoi Road
Yaumatei 
---
Just passed Tsim Sha Tsui and Jordan area, this is an old residential and commercial area.  Temple Street is right there for your to check out at night.  Yeah, you will discover a very different nightlife here. 
A few blocks away from Temple Street is a cinema where you can find a lot of alternative movies.  My sister and I used to go there.
The Hong Kong Kowloon hotel varies here as well.  Most of them are very cheap in price.  Some of them provide very good quality of services.
1) Eaton Smart Hong Kong - 380 Nathan Road (Our review)
2) The Cityview Hong Kong - 23 Waterloo Road
3) Caritas Bianchi Lodge Hong Kong - 4 Cliff Road 
4) Casa Hotel Hong Kong -  487 - 489 Nathan Road
5) West Hotel Hong Kong - 39 Wai Ching Street Jordan Road
6) Booth Lodge Hong Kong - 11 Wing Sing Lane
Among all the hotel booking sites, we found that HotelsCombined.com provides the best search and/or comparisons of price and locations of Hong Kong hotels. You can find hotels based on more locations/tourist spots in Hong Kong than any other major hotel booking sites. Many of these tourists spots are also thoroughly introduced in our site where it gives you a good idea of the surrounding area.
Return from Hong Kong Kowloon Hotel page to Hong Kong Hotels page

Return to Facts About Hong Kong Homepage