With the Change of Ownership
The Intercontinental Hong Kong
Still Keeps Good Quality, Service
and the Best Harbour View
The Intercontinental Hong Kong was formerly the Regent Hong Kong. It is right across the street from the Peninsula Hotel Hong Kong.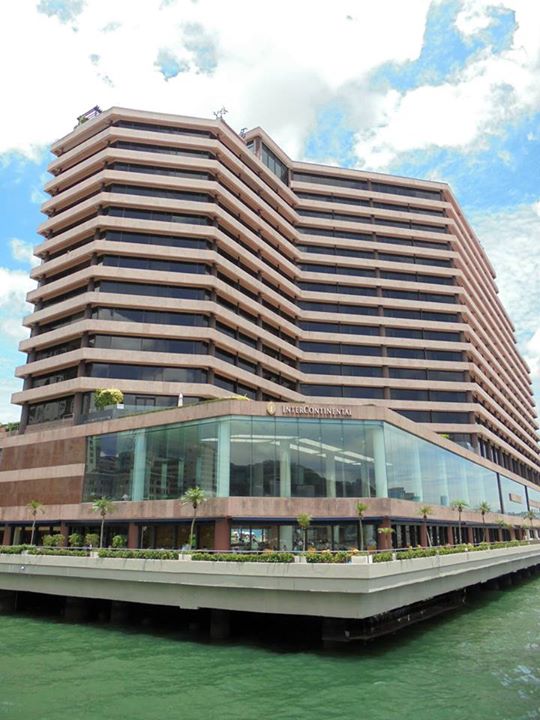 Courtesy to Zainam, a Facts-About-Hong-Kong.com Facebook fan
This 5-star hotel did accommodate my favorite band Bon Jovi in the mid 1990s when they were going to have a concert in the Ocean Park Hong Kong. But due to the typhoon, it was canceled and never re-scheduled again. It was a big disappointment at that time.
Before Bon Jovi, Elton John also stayed here at least once.
When my uncle came to Hong Kong in 2001 to give a speech at the Hong Kong Polytechnic University, he stayed there, too. I remember how much he praised their food. To me, for a "foodie" like him, it has to be very good before he actually shows his appreciation verbally.
I actually had a very close connection to this hotel because I worked in an office building right next to it for 2 years before moving to the States.
This hotel is right at the harbor front. It may even have a better view than the Peninsula Hotel Hong Kong.


Attractions Surrounding the Intercontinental Hong Kong

---
It is located in the Tsim Sha Tsui East area, it is next to the Avenue of Stars and a 5-minute walk away from the Space Museum, Hong Kong Cultural Centre (coming soon HK Cultural Centre page), Hong Kong Museum of Art (coming soon link to Hong Kong Museum of Arts page) and boarding a Hong Kong Junk Boat and watching the Symphony of Lights at 8pm every night by the harbor front.
And it is about a 10 - 15 minutes walk from the main shopping malls, such as the Ocean Terminal and Harbor City, Star Ferry Pier, Hong Kong Observatory (coming soon link to Hong Kong Observatory page), Hong Kong Museum of History, Hong Kong Science Museum and (coming soon link to Hong Kong Science Museum page) and Kowloon Canton Railway Station (coming soon link to Kowloon Canton Railway Station page).
Also, 10 -15 minutes walk towards the direction opposite the Hong Kong Victoria Harbor, you will find many tailors where you can order a tailor-made suit.
In the same area, you will get to a street where you can buy a lot of clothes with ridiculous low price and good quality.

During Christmas and Chinese New Year time it is even better. That is because the Intercontinental Hong Kong is just about a block away from the Christmas lighting. And I can tell you that the skyline of Hong Kong at night is extraordinary, especially during this period of time. That's why it has been called "The Pearl of the Orient" for years.
If you love to eat, you are at the great place.  There are tons of restaurants and cuisines to choose from, even high tea.
BOOK a room at Intercontinental Hong Kong.

Among all the hotel booking sites, we found that HotelsCombined.com provides the best search and/or comparisons of price and locations of Hong Kong hotels. You can find hotels based on more locations/tourist spots in Hong Kong than any other major hotel booking sites. Many of these tourists spots are also thoroughly introduced in our site where it gives you a good idea of the surrounding area.
Return from Intercontinental Hong Kong page to Main Hong Kong Hotels page

Return to Facts About Hong Kong Homepage