Story About
Facts-About-Hong-Kong.com
Facts-About-Hong-Kong.com was officially launched on Sep 8, 2009.
Mission Statements

---
There are 2 missions of this website:

1) Providing the neutral facts and information, without prejudice, for people, like you, traveling to Hong Kong.

2) Be the inspiration to my son and people out there who are struggling financially.



What Was The Inspiration?

---
I love to explore and travel. When Perry, my husband, and I travel, we always have these 2 feelings:

1) When we visited a place that was disappointing, we would say, "We wish we knew earlier so that we could have saved the time and money." Have you been there before?

2) When we went to an awesome tourist spot, we would say, "Men...I wish I knew this and came sooner. This is AWESOME." Have you been there, too?

That's what Facts-About-Hong-Kong.com comes in. We provide the facts before your trip. We understand that your time and money is precious. No fooling around.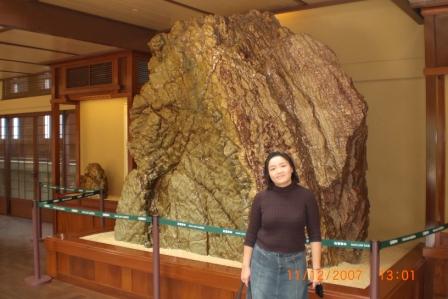 This was taken in Nan Lian Garden in 2007. I am rarely in the picture. I am always busy at snapping the shots most of the time.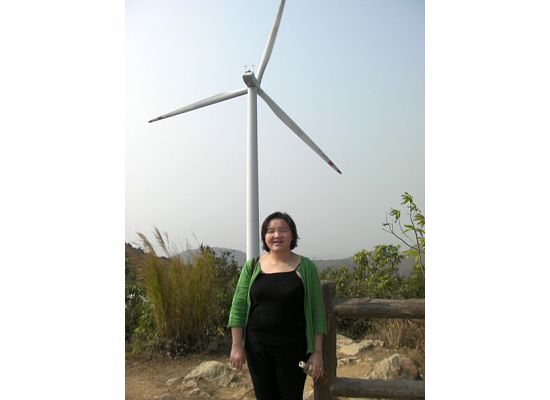 I was in Lamma (Island) Wind 5-month pregnant in 2009.
We were in Ngong Ping 360 Cable Car in 2012.
My Background

---
This is not the first website I have ever done. I started doing website back in 1998. Back then, I was dreaming to become a musician. I wrote a lot of pieces of music and lyrics.

You could get a subdomain of a website for free. So, I posted some of my work through there. I had been busy at my full-time and part-time jobs that I stopped writing music.

In 2002, I came to America and married my love of my life. I couldn't find a job and restless. So, I started selling Chinese calligraphy in the craft shows.

2 years later, I decided to move this business online. I spent thousands of dollars in hiring web designers and developers to work on the site. Unfortunately, it didn't take off as I expected.

I tried a different business while I keep working on the online calligraphy business. In 2005, I launched a Chinese glazed walnuts business. It failed eventually.

In the same year, I finally got a full-time job in a big international corporation.

During those 3 years, by listening to a business consulting firm, I launched 2 blogs one after the other. One is about cooking with the recipes that I wrote all these years. The other is about Hong Kong Chinese culture. My plan was to move my content of my cooking blog to another SBI site in the near future.  And I finally did it in Nov 2013.  It is EZ-DinnerIdeas.com.

We were in Ngong Ping Village. The tree behind us is the replica of Lam Tsuen Wishing Tree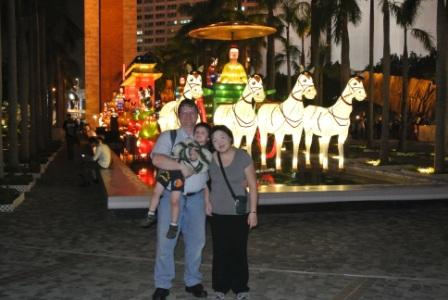 It was the Mid-Autumn Festival lantern exhibition. We were in front of the Hong Kong Cultural Centre.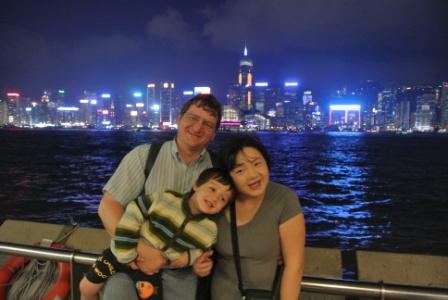 This picture was taken just a few minutes before the start of the Symphony of Life. We were at Tsim Sha Tsui, Hong Kong.
The Birth of Facts-About-Hong-Kong.com

---
My turning point was 2009 after my son was born. It really gave me a new purpose of life instead of just working hard for somebody else, but myself.

About a year before that, Perry started his archery site through SBI. We saw how the concept CTPM works. We wanted to host another site that we had already paid for.

We know that traveling to Hong Kong is the topic that we know inside out. So, we decided to start a site about traveling Hong Kong.

My mom always tell me, "Janny, you can't show your emotions on your face. This is not right." Even I keep my mouth shut, people still can read it on my face.

I don't like sugar coat anything. I may not tell it in a harsh and rude way. But I don't like to twist it. I am the kind of person that I definitely will let someone know one way or the other. I truly believe that this is one of the advantages that I bring into Facts-About-Hong-Kong.com.

When I lived in Hong Kong, I always took things for granted. I didn't know how to appreciate what we got over there. Moving to the States made me look at things from many different angles and appreciate what we got in Hong Kong. This is another plus for me to bring you the Hong Kong travel information and facts.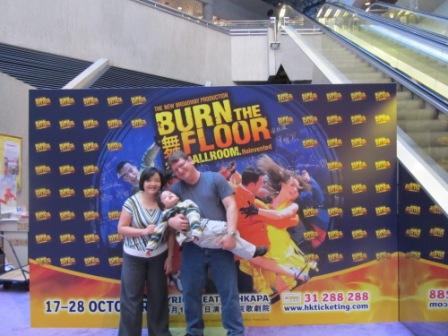 Went to watch a live dance show in the Hong Kong Academy of Performing Arts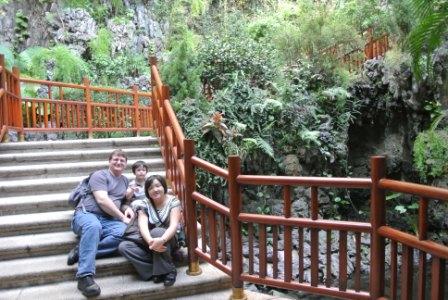 In the former Repulse Bay Hotel Hong Kong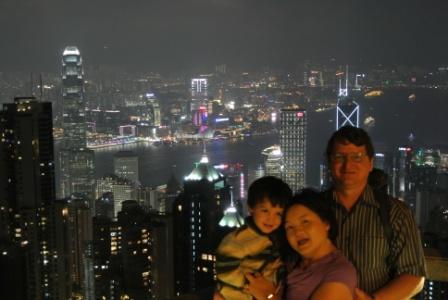 At the Hong Kong Victoria Peak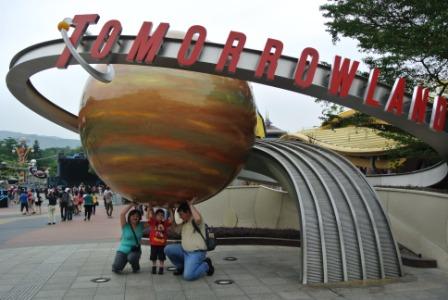 I love this picture. We were in Disneyland Hong Kong. You don't have to have the whole world on your shoulder. But you can make your tomorrow better.
Why SBI?

---
The Solo Build It site does give me a lot of tools to work with. It is a little bit more expensive than most of the web hosting companies out there. (Believe me, I actually went to a web hosting company which was W.A.Y. more expensive than Solo Build It and the quality was nowhere close to what Solo Build It gives me right now. You don't want to know how much money I wasted on that company.)

Anyway, Solo Build It does a lot of work behind the scene for all different kinds of keyword search, link exchange, broken links and many more. Typically, you need to spend hours and hours on the internet for these searches and tasks. But you can just do it with a few clicks away with Solo Build It.

My past experiences of different websites, research is the most time-consuming task. Time is always your priceless asset. So, to pay a little bit more in the web hosting and let Solo Build It to take care of it behind the sceen, it worths every penny. In the end, I save more time in developing my business and content for my audience, you.

I work on Facts-About-Hong-Kong.com part-time. I devote average 6 hours a week in it. Believe me, there is no get-rich-quick. I still have my full-time job and am a working mom. You MUST stay positive and motivated most of the time. Joining Toastmasters is one of the ways to keep me going.

I follow all the guidelines Solo Build It told me. Although I still can't quit my job, I can see that that day is coming. The money I make through Facts-About-Hong-Kong.com increases gradually every month. Eventually, I will have the ability to work on my own schedule, travel whenever and wherever I want with my family.

The Chinese has a saying, "There is always a teacher among 3 people walking together." In other words, there is always a person good at something compared to the others. If you know there is something that you can share your knowledge with someone else, there is an opportunity.

REMEMBER: Don't underestimate your "Power of Mind". If I can do it, anybody on this planet can do it, too.

Return from About Facts-About-Hong-Kong.com page to Facts About Hong Kong Homepage