8 Million Hong Kong Population
People Still Love this
Crowded City
The current Hong Kong population is 8 million. Yes, that's a lot of people living in this tiny little city which is just 1,104 km2 (426 sq mi).
In the mid 1990s, when I was still in high school, the population was 6.6 million. It was quite a big jump, huh?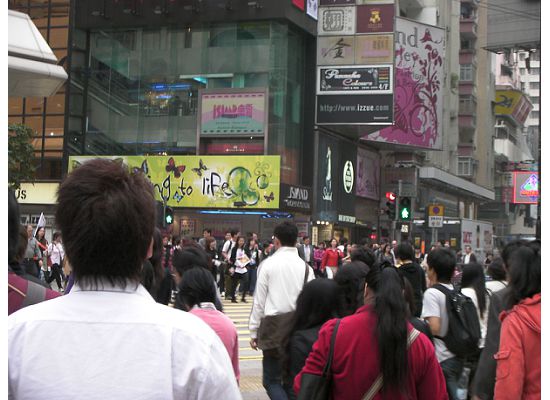 But can you imagine that when it was first given to the British, there were only a few thousand people here?
There were ups and downs of the Hong Kong population because of events in Mainland China.

In 1949, the communist took over China. Many mainlanders immigrated to Hong Kong. My father's family was among them. I still remember that there was always a discussion about him without an official Hong Kong birth certificate.
My grandmother was forced to step into a boat, by her oldest brother, with her first newborn to escape from the Communist.

During the period of 1987-1997, the uncertainty of the Handover back to China, many Hong Kong people invested tons and tons of money and immigrated to Canada, Australia, New Zealand, Britain and the US. My family moved to Canada.
2 years before and after 1997, many Hong Kong immigrants realized the lifestyle in the West does not fit them. Many of them returned. My family was one of them, returning to Hong Kong from Canada.
Since the Handover, China eased some of the regulations. As a result more mainlanders are allowed to immigrate to Hong Kong, especially those living in the provinces near Hong Kong, such as Shenzhen and Guangzhou.
These are just a few of the major events that caused the fluctuations in the HK population, not to mention immigrants from other countries. I know many Filipinos, Thai and Koreans decided to live in Hong Kong legally and some illegally. Once they work here for a few years, it is just like a paradise to them because "Hong Kong has everything."
Return from Hong Kong Population page to Main Hong Kong Government page

Return to Facts About Hong Kong Homepage