Gold Coast Hotel Hong Kong
The Great Escape
In The Eyes of Hong Kong People
The Gold Coast Hotel Hong Kong is a very well-known hotel to the Hong Kong people for having a one or two days honeymoon locally. Many of my ex co-workers loved doing that.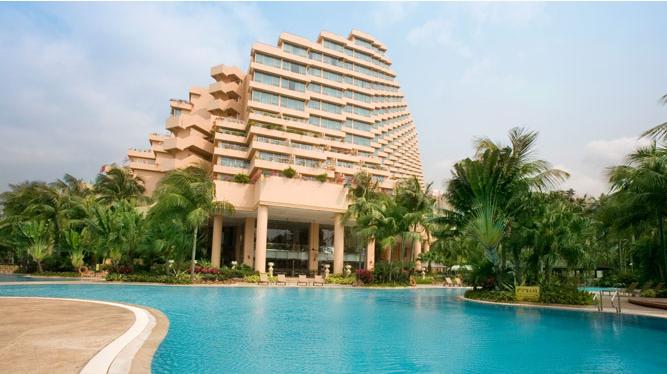 In the past, the transportation was not very convenient to go to this hotel. It was really like a getaway into the countryside.
Now, it's much easier to get there which attracts more tourists and local people for wedding receptions, conferences, summer vacation for a family and so forth.
The Gold Coast Hotel Hong Kong is especially busy during the summer time. It's like an escape to the countryside and/or beach.
They offer summer family packages with restaurant discounts. The longer you stay, the more options you have for your daily activities, especially for children. In 2011, they could join some water activities with the Kung Fu Panda 2 theme and Go-Green Workshops.
There are also programs just specially for children only. If you want your kids to be independent. This 3-day program may not be a bad idea, such as adventure, cupcake cooking class, photo workshop, taking-care-of-your-finance workshop, organic farming, soccer and so forth. Parents can pay a little bit extra to stay with the kids.
While they keep your kids busy, parents may take a little break at the same time.
Also, their restaurant has a summer BBQ menu. There is fruit, seafood, sashimi and so forth.
BOOK a room at Gold Coast Hotel HK.
Among all the hotel booking sites, we found that HotelsCombined.com provides the best search and/or comparisons of price and locations of Hong Kong hotels. You can find hotels based on more locations/tourist spots in Hong Kong than any other major hotel booking sites. Many of these tourists spots are also thoroughly introduced in our site where it gives you a good idea of the surrounding area.

Return from Gold Coast Hotel Hong Kong page to Main Hong Kong Hotels page

Return to Facts About Hong Kong Homepage